Eastern Region
Eastern Region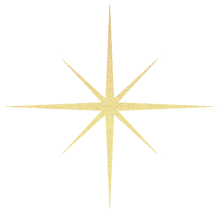 The East is home to the birthplaces of American democracy. It's also where we'll save it again in 2022. Whether you live in Maryland or Maine, we'll help you get involved with the most important elections in the East.
Sign up to defend the East:
Get your voting information
Key 2022 Races
Senate

New Hampshire Senator Maggie Hassan won her last campaign by 1,017 votes, and keeping her seat is crucial to holding onto the Senate majority. In Pennsylvania, Democrats find a huge Senate pick-up opportunity with Pat Toomey retiring and a bunch of Republicans trying to out-fascist each other for the nomination.

Targets

New Hampshire

Pennsylvania

House

Thanks in part to New York's redistricting efforts, this will be one of the few regions of the country where Democrats can almost certainly pick up seats to hold onto their House majority, and there's no shortage of incumbent members that need defending.

Targets

Connecticut

Maine

Maryland

New Hampshire

New Jersey

New York

Pennsylvania

Governors

Holding onto Pennsylvania's governorship will be key to ensuring the state has fair elections and those results are not overturned in 2024. This region is also home to some of the biggest gubernatorial pick-up opportunities in the nation, with open seats in Maryland and Massachusetts.

Targets

Maryland

Massachusetts

New Hampshire

New York

Pennsylvania

State Legislatures

Across the country, just one state legislature flipped from one party to the other in 2020. It was New Hampshire, where Republicans won both chambers. Let's make it two this year, but flip it in the right direction and turn Pennsylvania and New Hampshire's state legislature's blue again.

Targets

New Hampshire

Pennsylvania
Other races to watch
Newark Municipal Elections

On May 10th, Newark is holding elections for mayor and city council, the outcomes of which will determine the future of education, policing, and housing in New Jersey's biggest city.

Baltimore State's Attorney

If you care about criminal justice reform in MD, you should watch the race for Baltimore's top prosecutor. With the incumbent under indictment, and a top candidate running as an independent, anything can happen.

Vermont Proposal 5

With the looming threat of Roe v. Wade being overturned in June, Vermonters have put an initiative on the ballot making the right to personal reproductive autonomy a part of the state constitution.
Take Action
Fired up and ready to go RIGHT NOW? We'll be sending you weekly actions we hear about from our partners on the ground, but if you can't wait or know there's a specific action you want to take, check out the events below. People who email us "Can I text?", look no further.
See all events
Get weekly actions
 delivered to your inbox