Midwest Region
Midwest Region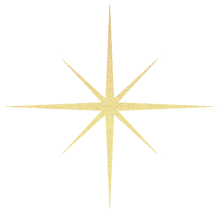 The Midwest is anything but mid. If it was up to us, it'd be called the Excellentwest. We're buttering you up because this region has some of the most important elections with national implications this fall. In addition to a flippable Senate seat in Wisconsin and many House seats, the Midwest is home to two Governors races, whose outcome may determine the fate of democracy itself in 2024. No pressure.
Signup to defend the Midwest:
Get your voting information
Key 2022 Races
Senate

Wisconsin offers Democrats one of their two best Senate pick-up opportunities, with dumbest man in DC Ron Johnson running for re-election. That seat would help de-Smanchinify the Senate, enabling Joe Biden's agenda to move forward.

House

Here's a cool thing about the Midwest: No, not cheese curds, or the weather. In 2022, there are 25 competitive House seats spread across 7 states. Don't forget, Democrats currently only have a 12 seat margin in the House, so every one of these races will count.

Targets

Illinois

Iowa

Kansas

Michigan

Minnesota

Ohio

Wisconsin

Governors

The state level races in the Midwest may be the most important, with key races in  Wisconsin, Michigan, and Kansas. Democratic control of positions like Governor, Attorney General, and Secretary of State in key states acted as a firewall in 2020, enabling the certification of Biden's victory. If that changes, Republicans will have the power to send alternate slates of electors or refuse to certify a Democratic victory in 2024.

Targets

Kansas

Michigan

Wisconsin

State Legislatures

Down the ballot, there are dozens of competitive state legislative seats. Thanks to improved redistricting practices, Michigan's state legislature is within reach for Democrats. This would establish a Democratic trifecta, enabling progressive governance in the state.
Other Races to Watch
Michigan Attorney General

Incumbent Democrat Dana Nessel has spent her time in office prosecuting major polluters and opioid distributors, investigating clergy abuse, and defending against election subversion attempts. Republican candidates include a former Republican State House Speaker and a Trump-endorsed lawyer who sued a Michigan county with false election claims.

Michigan Secretary of State

Incumbent Democrat Jocelyn Benson oversaw upgrades of Michigan's election system and made mail ballots more accessible during the pandemic. Her leading challenger is Kristina Karamo, who rose to prominence when she claimed to have witnessed fraud in 2020. Karamo, is an anti-vaxxer who called public schools, "government indoctrination camps," was endorsed by Trump.

Wisconsin Attorney General

Wisconsin Attorney General Josh Kaul has focused primarily on clean water, reducing gun violence, and addressing the opiate crisis. The two leading Republican candidates have said they would bring criminal charges against most of Wisconsin's top election officials, for the crime of telling local officials not to send Voting Deputies into nursing homes for 2020 elections.
Take Action
Fired up and ready to go RIGHT NOW? We'll be sending you weekly actions we hear about from our partners on the ground, but if you can't wait or know there's a specific action you want to take, check out the events below. People who email us "Can I text?", look no further.
See more events
Get weekly actions
 delivered to your inbox