California
About This State
California! Back in the day, people searched your state for gold. Now, they search for a place with oat milk in stock (which is just as expensive!) California has a lot going for it. All you shiny happy people running on beaches better be exercising YOUR RIGHT TO VOTE this year. Here's everything you need to know to be a voter in the Golden State.
Be A Voter
Key
Dates
Oct 24
Registration Deadline
Oct 10 – Nov 7
Early Voting Period
Nov 8
General Election, Absentee/Mail-in Ballot Return Deadline (by mail and in-person)
How do I make sure I'm registered to vote?

Can I register the same day I want to vote?

Can I vote by mail?

Can I vote early?

Do I need an ID?

How do I cast my ballot?
Join Midterm Madness
In 2022, we need to mobilize volunteers around both nearby and national opportunities to defend and grow progressive majorities. We'll guide you through what you need to know and how to get involved in the most important elections in 2022, from the Senate to your school board, in key states throughout your region.
Defend the West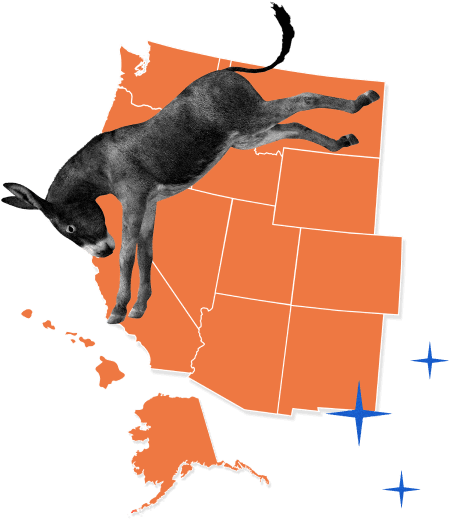 what's new in california voting since 2020
Great news, California! Your state passed laws to modernize your elections in 2021. Going forward, active voters will automatically receive mail ballots for every election. Voters may remember that this was the case in 2020 due to the pandemic; it's now permanent. Ballot tracking and drop boxes will be available.Additionally, California enacted automatic voter registration, which enables the DMV to transmit information such as new addresses or newly eligible voters to election authorities and update voters' registrations automatically.
Resources
Get your absentee ballot here!

Learn More

Need to show Voter ID? Not sure what kind? Get the specifics in your state here.

Learn More
IT'S GOING TO TAKE ALL OF US TO WIN IN 2022. ARE YOU IN?