Texas
ABOUT THIS STATE
Look, we know Texas contains multitudes. Queso and brisket and big hats but also Ted Cruz. What a melange! Time to add big-time voting state to the mix this year. You literally have a lot of ground to cover so here's what you need to know to be a voter in the Lone Star State. (Source: Ballot Ready)
Am I Registered?
Key
Dates
Oct 10
Voter Registration Deadline
Oct 22 – Nov 4
Early Voting
Oct 28
Absentee/Mail-in Ballot Request Deadline
Nov 8
General Election, Absentee/Mail-in Ballot Return Deadline
How do I make sure I'm registered to vote?

Can I register the same day I want to vote?

Can I vote by mail?

Can I vote early?

Do I need an ID?

How do I cast my ballot?
what's new in texas voting in 2022
OK, let's be real here. Texas did some kinda shady things in 2021 when it comes to changing the way that elections are conducted. It's not fair and it's not right, but that doesn't mean we can't overcome it. So here's what you need to know about how election laws have changed since 2020 to make sure your ballot gets counted. First, you should know that curbside voting and overnight voting are no longer available in Texas. Second, Texas has limited the people who qualify for absentee (or by mail) ballots. People who have to work on election day or do not have transportation unfortunately no longer qualify for absentee ballots. Third, Texas will no longer have drop boxes for absentee ballots. Fourth, Texas has added new ID requirements when applying for or submitting an absentee ballot. Absentee voters now need to include either a driver's license number or the last four digits of their Social Security number on their ballot application (and on a specific location of the envelope that is used to mail the ballot back). The number that you put in the absentee ballot application has to match the ID number you used to register to vote. If you don't remember which number you used, include both, just to be safe. Take a deep breath. You got this.
Join Midterm Madness
In 2022, we need to mobilize volunteers around both nearby and national opportunities to defend and grow progressive majorities. We'll guide you through what you need to know and how to get involved in the most important elections in 2022, from the Senate to your school board, in key states throughout your region.
Defend the South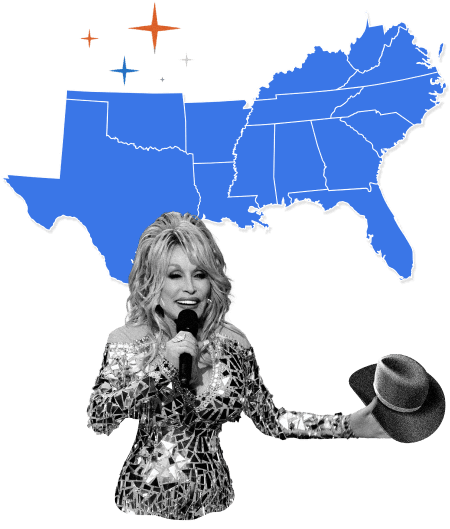 Resources
Get your absentee ballot here!

Learn More

Need to show Voter ID? Not sure what kind? Get the specifics in your state here.

Learn More

Ground Game Texas exists to organize and mobilize voters community-by-community, collaborating with partners on the ground to meet voters at their doors, hear their concerns, and highlight popular issues that are on the ballot. Learn more about local issues on your ballot and how you can get involved this year.

Learn More
IT'S GOING TO TAKE ALL OF US TO WIN IN 2022. ARE YOU IN?