Save

America
We're a year out from the 2022 midterms. If you're looking for a way to make a difference today, here are some ways you can get started.
NO OFF YEARS
The stakes couldn't be higher as we head into 2022. And there's work we need to do right now. Whether you've been ready to keep going since the Georgia run-offs or need a friendly nudge to take a break from Netflix and get back to work, No Off Years is the program for you.
LEARN MORE
Find an Event

Near You
There are no off years when it comes to organizing. If you want to help make a difference right now, find out how you can get involved in your community or from anywhere.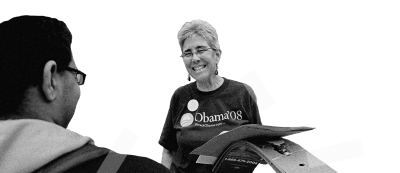 Be a Voter.
Save America.