Check your state page for updated information on COVID-19 and elections
9.22 | National Voter Registration Day
9.29 | First Presidential Debate
10.07 | Vice Presidential Debate
10.15 | Second Presidential Debate
10.20 | Vote By Mail "Election Day"
10.22 | Last Presidential Debate
11.03 | Election Day
Check your state page for updated information on COVID-19 and elections
9.22 | National Voter Registration Day
9.29 | First Presidential Debate
10.07 | Vice Presidential Debate
10.15 | Second Presidential Debate
10.20 | Vote By Mail "Election Day"
10.22 | Last Presidential Debate
11.03 | Election Day
Check your state page for updated information on COVID-19 and elections
9.22 | National Voter Registration Day
9.29 | First Presidential Debate
10.07 | Vice Presidential Debate
10.15 | Second Presidential Debate
10.20 | Vote By Mail "Election Day"
10.22 | Last Presidential Debate
11.03 | Election Day
Check your state page for updated information on COVID-19 and elections
9.22 | National Voter Registration Day
9.29 | First Presidential Debate
10.07 | Vice Presidential Debate
10.15 | Second Presidential Debate
10.20 | Vote By Mail "Election Day"
10.22 | Last Presidential Debate
11.03 | Election Day
Check your state page for updated information on COVID-19 and elections
9.22 | National Voter Registration Day
9.29 | First Presidential Debate
10.07 | Vice Presidential Debate
10.15 | Second Presidential Debate
10.20 | Vote By Mail "Election Day"
10.22 | Last Presidential Debate
11.03 | Election Day
Check your state page for updated information on COVID-19 and elections
9.22 | National Voter Registration Day
9.29 | First Presidential Debate
10.07 | Vice Presidential Debate
10.15 | Second Presidential Debate
10.20 | Vote By Mail "Election Day"
10.22 | Last Presidential Debate
11.03 | Election Day
Step 1:


Register to vote
Even if you think you're registered, double-check! Sometimes names get removed by mistake, or by people who are afraid of what happens if you vote.
get registered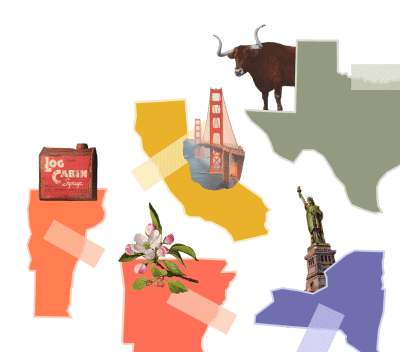 Step 3:


Protect Every Last Vote
The vote. It's important. It's powerful. Michelle Obama keeps telling you to do it. But the vote is facing a lot of problems this year — big structural ones. Here's how to help make sure every last vote is counted, including yours.
learn more
Get the most important steps to win in 2020.
ADOPT A STATE
The election will most likely come down to what these states' voters, and therefore their electors, do on November 3rd. Just because you don't live there (or better yet, if you do), you can have a huge impact on helping these voters make their decision and getting them to the polls on Election Day. All from the comfort of your own home. Adopt a state. Save America.
LEARN MORE