Maine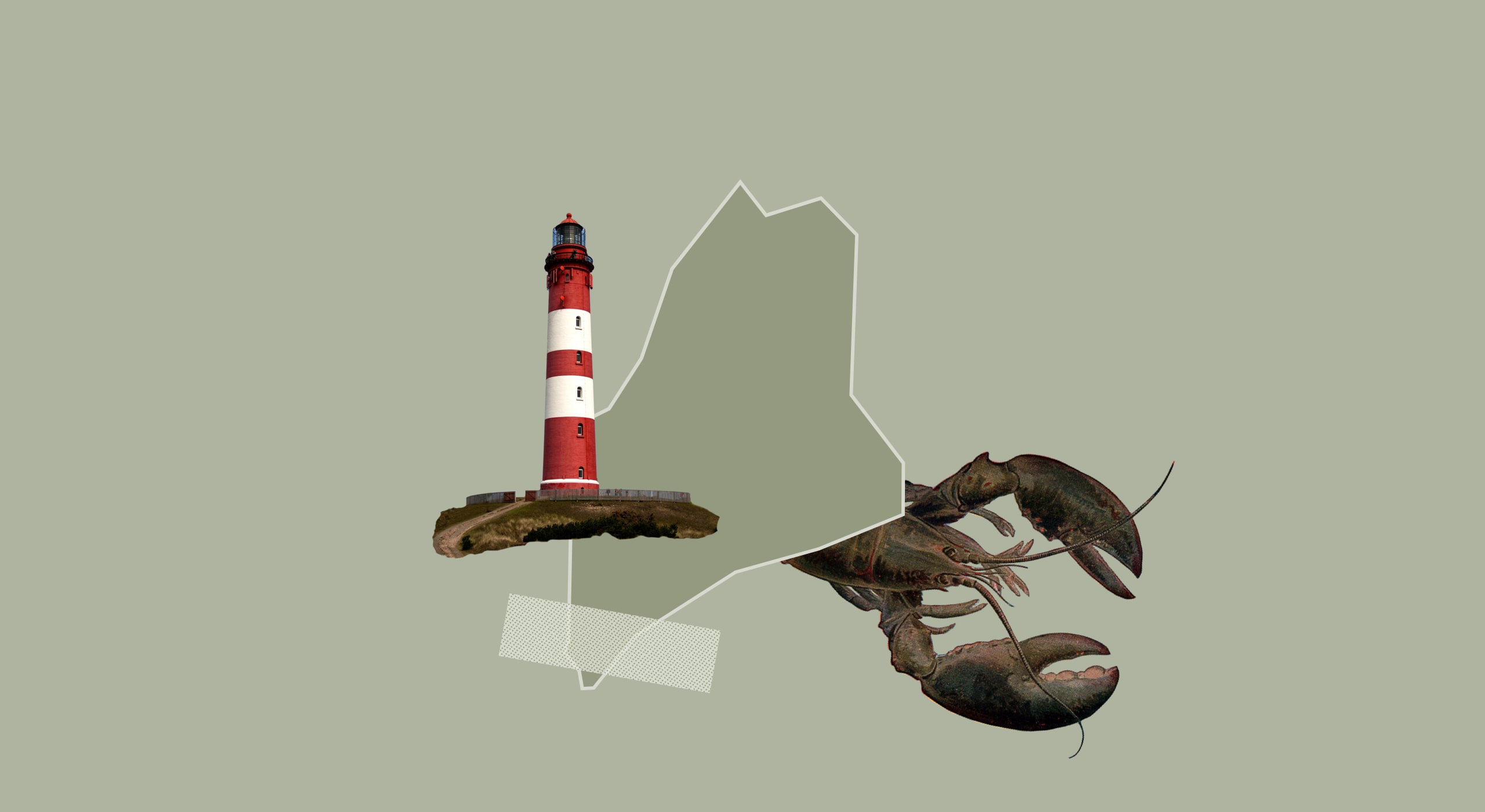 about this state
Maine! Today's political climate today is a lot like your coastline -- rocky and jagged. Hopefully one day it'll be like your lobster rolls, buttery and delicious! What would a buttery political climate look like? We're not sure, but it's probably good. You have a bunch of consequential elections this year, locally and federally and we're all pulling for you and your lobsters. Here's everything you need to know to be a voter this year.
BE A VOTER
Key
Dates
Oct 18
Voter Registration Deadline (by mail)
Nov 8
Voter Registration Deadline (in person at town office or city hall)
Oct 9 – Nov 3
Early In Person Absentee Voting
Oct 20
Suggested Absentee/Mail-in Ballot Request Deadline
Nov 3
Absentee/Mail-in Ballot Request Deadline
Nov 8
Absentee/Mail-in Ballot Return Deadline
How do I make sure I'm registered to vote?

Can I register at the voting booth?

Can I vote by mail?

Can I vote early?

Do I need an ID?

How do I cast my ballot?
since you last voted…
Since 2020, it's gotten easier to cast your ballot in Maine. Here are the changes you need to pay attention to:
When making a plan to vote…
The

early voting period has been extended two days

, so it now ends on the Thursday before Election Day.

Maine now has an open primary

, which means independents can choose which party primary they would like to participate in.
When casting your vote…
Voters casting ballots early will need to

confirm their address and date of birth

at their polling place.

Student IDs from schools in Maine are now acceptable forms of voter ID.

Most polling places should now also have drop boxes (if they weren't already there in 2020). 
Moving forward…
An online voter registration system will be coming your way next year, making it even easier for you to prepare to vote. You'll just need a Maine driver's license or the last four digits of your SSN to do so when it's ready.
Resources
Find the details on accessible voting in your state, including early voting, Election Day voting, mail voting, and accessible mail voting tools for people with print disabilities.

Learn More

Get your absentee ballot here!

Learn More

Need to show Voter ID? Not sure what kind? Get the specifics in your state here.

Learn More
IT'S GOING TO TAKE ALL OF US TO WIN IN 2022. ARE YOU IN?