Volunteer
This election is the most important election of our lifetimes, with consequences that will last long after November 3rd. Do more than just vote. Find out where you can volunteer, donate, and get involved where you're needed most.
VOTE SAVE GEORGIA
Get the most important updates on how to take action in Georgia. We'll send you specific actions for you to take, no matter where you live, in the coming weeks to help win in Georgia.
FIND AN EVENT

Overwhelmed by how to get involved?
Don't worry. Just type in your zip code here and find something you can do right now.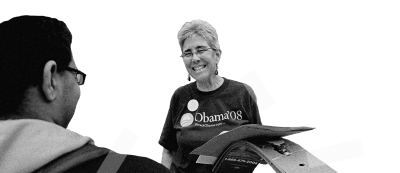 Donate

Be a Voter.
Save America.