Utah
ABOUT THIS STATE
Utah is known as the Beehive State because the beehive symbolizes thrift and industry. We love that for you-tah (lols). We're counting on you busy bees in your very geometric state to get out and vote this year just like you have before. Utah has two main elections in 2022: Its primary election will take place on June 28, and the general will be held on November 8. (Source: Ballot Ready)
Be A Voter
Key
Dates
Jun 17
Primary Registration Deadline
Jun 14 – Jun 24
Primary Early Voting
Jun 27
Primary Absentee/Mail-in Return Deadline (postmarked by)
Oct 25 – Nov 4
General Early Voting
Oct 28
General Registration Deadline
Oct 28
General Absentee/Mail-in Request Deadline
How do I make sure I'm registered to vote?

Can I register the same day I want to vote?

Do I have to be registered as a Democrat or Republican to vote in my primary?

Can I vote by mail?

Can I vote early?

Do I need an ID?

How do I cast my ballot?
Join Midterm Madness
In 2022, we need to mobilize volunteers around both nearby and national opportunities to defend and grow progressive majorities. We'll guide you through what you need to know and how to get involved in the most important elections in 2022, from the Senate to your school board, in key states throughout your region.
Defend the West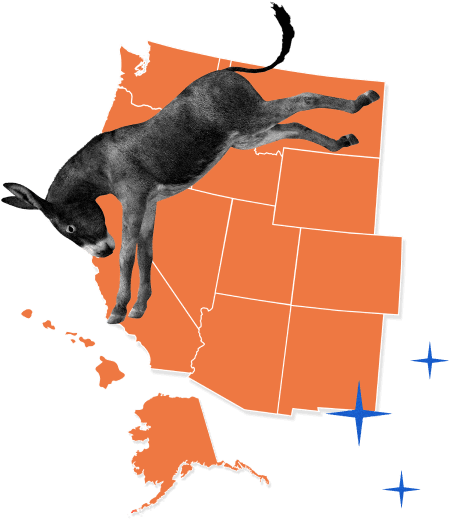 Resources
Get your absentee ballot here!

Learn More

Need to show Voter ID? Not sure what kind? Get the specifics in your state here.

Learn More
IT'S GOING TO TAKE ALL OF US TO WIN IN 2022. ARE YOU IN?