About 2022
Five years ago, most of us woke up the day after the election in a state of shock. We were sad, angry, and terrified about what a Trump presidency would mean for America.
It turns out we weren't wrong to worry. Those years have been some of the most difficult we've gone through as a country – especially once we got to 2020. In what is likely to be one of the most challenging years of our lifetimes, you rose to the challenge. While we figured out how to adapt to a global pandemic that changed everything about how we voted, let alone campaigned, you didn't miss a beat. You signed up for Zoom trainings, made calls, sent texts, donated to candidates, and helped get out the word about voting safely and securely.  Together, we defeated one of the greatest threats to our democracy since the Civil War—no small feat.
We've proven that when we fight hard to elect the right leaders to represent us, we can achieve big things. Of course, we're still facing massive challenges as a nation, and we have more to do to meet this moment.
We'll face perhaps our toughest task yet in 2022. Already, some pundits and political observers are making pronouncements about the outcome. And it's true; this won't be easy.
But we've defied the odds before and we're ready to make history again.
The Vote Save America community is now over 500,000 strong. We've seen that when we invest in grassroots organizers, listen to the people doing the work on the ground, especially those who have historically been marginalized or excluded, and roll up our sleeves to get to work, we can do big things. This community has volunteers in all 50 states (and D.C.) and when those volunteers become organizers and leaders in their own right, we can build power and win in places no one thought possible.
We're ready to win up and down the ticket all across the country to save democracy and tackle the biggest challenges that we face, from racial justice to climate change to wealth inequality.
Are you in?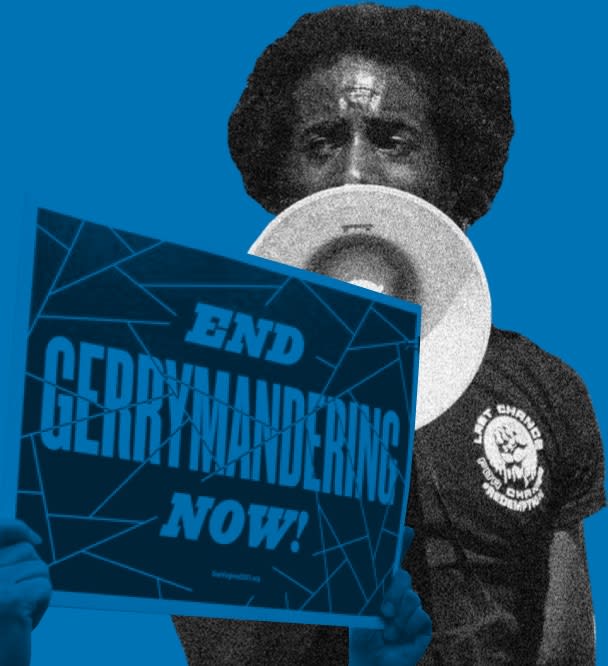 It's going to take all of us to win in 2022. Are you in?
What exactly is Vote Save America?
It's a website, an initiative, and a community designed to help guide you with each step you need to take throughout the year to have the impact you want. In 2020, here's a little bit of what we were able to accomplish:
Over 300,000 people signed up to Adopt a State, and those volunteers helped make 9.46 million calls and send 6.45 million texts to voters in battleground states.
This community made close to 500,000 contributions to our funds, which raised almost $44 million for individual candidates, grassroots organizing, and voter protection efforts that are still going strong right now.
Through our Every Last Vote campaign to help recruit election workers, we were able to sign up 27,000 poll workers to help voting run smoothly in an unprecedented election, and 1,700 lawyers ready to be called up to volunteer for voter protection.
We were able to register 270,000 voters through our registration tools and our fundraising partnership with Register2Vote to send registration forms to unregistered voters.
Together, we elected President Joe Biden and Vice-President Kamala Harris, held the House, and took back the Senate. It was, in the immortal words of Joe Biden, a big fucking deal, and enabled our leaders to deliver relief for families struggling through the pandemic, revitalize our infrastructure, take huge strides towards addressing the climate crisis, and ensure babies and toddlers get the care they need. 
Now, we're ready to work our butts off in 2022 so that we can keep the wins coming. Over the last few years, we've proven that a better world is possible. 
Now let's do it again. 
P.S. As always, if you have any questions, comments, grammar corrections, or concerns,  shoot us an email at [email protected].